Fun Facts and Products For This Year's World Cup
Get your game face on!
The world cup kicks off this year in Qatar, are you ready?
With only 2 months to go, we can guarantee the public is getting excited to see their favourite and worldwide teams all compete for the cup. The event is set to attract 1.2 million visitors from around the world and is estimated to bring £14 billion to its economy. The budget for FIFA Football World Cup increases each year, which also increases the team winnings. During the Qatar tournament, the winning pot is worth over £600 million.
Fun Facts to know about this year's World Cup
Brazil has played in every World Cup final.

Germany has scored the most World Cup goals, amounting to 224 goals.

In 1950 India qualified to play in the World Cup Finals, however, they opted out as they weren't allowed to play barefoot.

Only 8 countries have won the world cup: Brazil, Germany, Italy, Argentina, Uruguay, France, England, and Spain.

Just Fontaine is the record holder for most goals in a single tournament with 13 goals total.
How is your business celebrating the World Cup?
To celebrate this year's World Cup, we have put together a few product ideas for promotional merchandise. If you are in need of some ideas, then check out the below as we have many items that will suit any occasion. From keyrings to buckets, we have it all. One of our absolute favourites is the bucket hats. Keep your bucket hat game strong with our selection of hats that can be branded to your brand's design. Alternatively, take a stress ball to a game for good luck!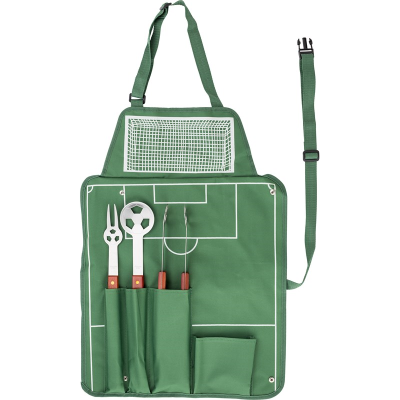 Drop us a message for more information or visit our merch finder to customise your search.